Yard Sales Are More Popular Than Ever!
In today's economy, along with the movement to recycle items, yard sales / garage sales are more popular than ever

Average number of yard sales / garage sales each week in the US: 165,000 

The average number of yard sales / garage sales listed on Craigslist each week: 95,000  

The average number of directional signs to install for best results: 6-8 
Statistics Verification Source: Statistic Brain Research Center - Research Date: 12.23.2013
​ARROWSigns ~ Ready-To-Go Directional Signage is the perfect solution to all the handmade, hard to read, yard sale / garage sale signs we see every weekend.  Our patented sign board is made of heavy weight poster board and has four tear-away, arrow shaped Yard Sale signs that are printed on both sides for multiple directions and multiple views.  These DIY signs can be used as is, or you can hand write an address, date, sale items or whatever you choose to help advertise your sale.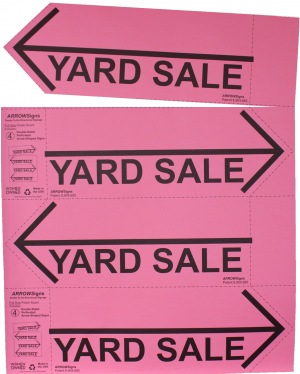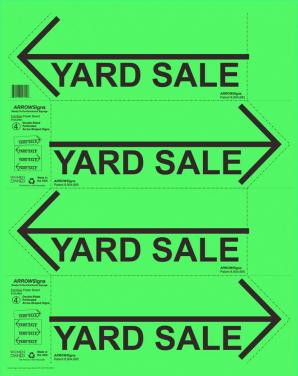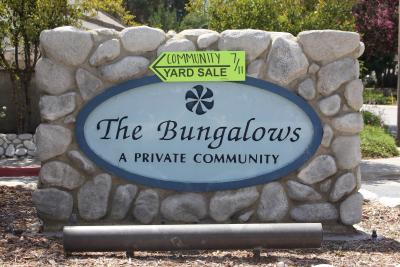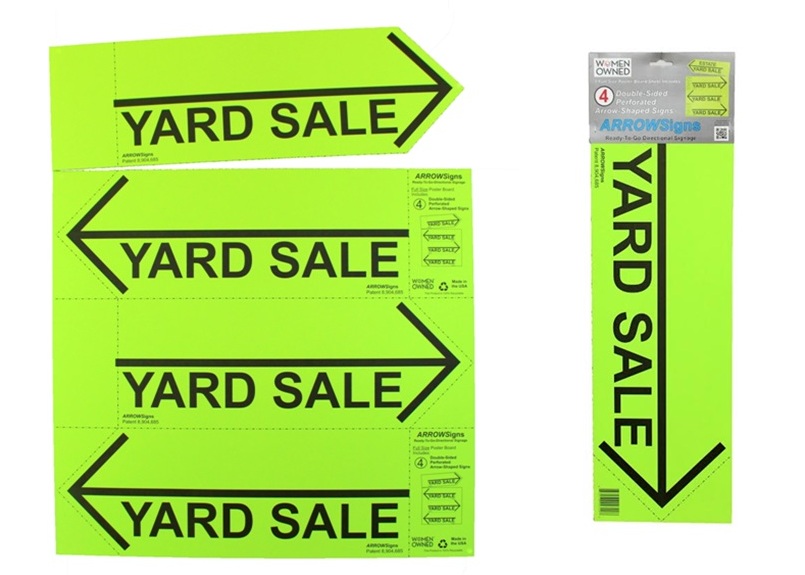 Our product is merchandised to eliminate the waste and expense of packaging and is

100% recyclable and 100% made in the USA!